Signature Victorian [Made to Order]
The classic Signature Victorian corset offers excellent waist shaping and reduction. Traditionally, this style was always worn with a camisole underneath to create the top half of bust support. When worn without a camisole, it is more revealing than our Sweetheart. Inspired by late 19th century corsets, it has a smooth uplifting front, a gently curved neckline, and a slightly lower back than the Sweetheart. This style is recommended for small to moderately full bustlines.
In-stock standard fit corsets will be shipped on the next business day after your order is placed. If your desired corset is not in-stock, we will notify you, and your corset will be Made to Order. To personalize the fabrication or details on a made-to-order corset, email us!
Based on current demand, the turnaround for Made to Order corsets without personalization is up to 6 weeks, or 8 weeks for leather corsets, Invisibles construction and Personalized Design. Estimated turnarounds do not include shipping time.
For a text version of our size chart, please visit this page on a laptop, tablet or other large screen.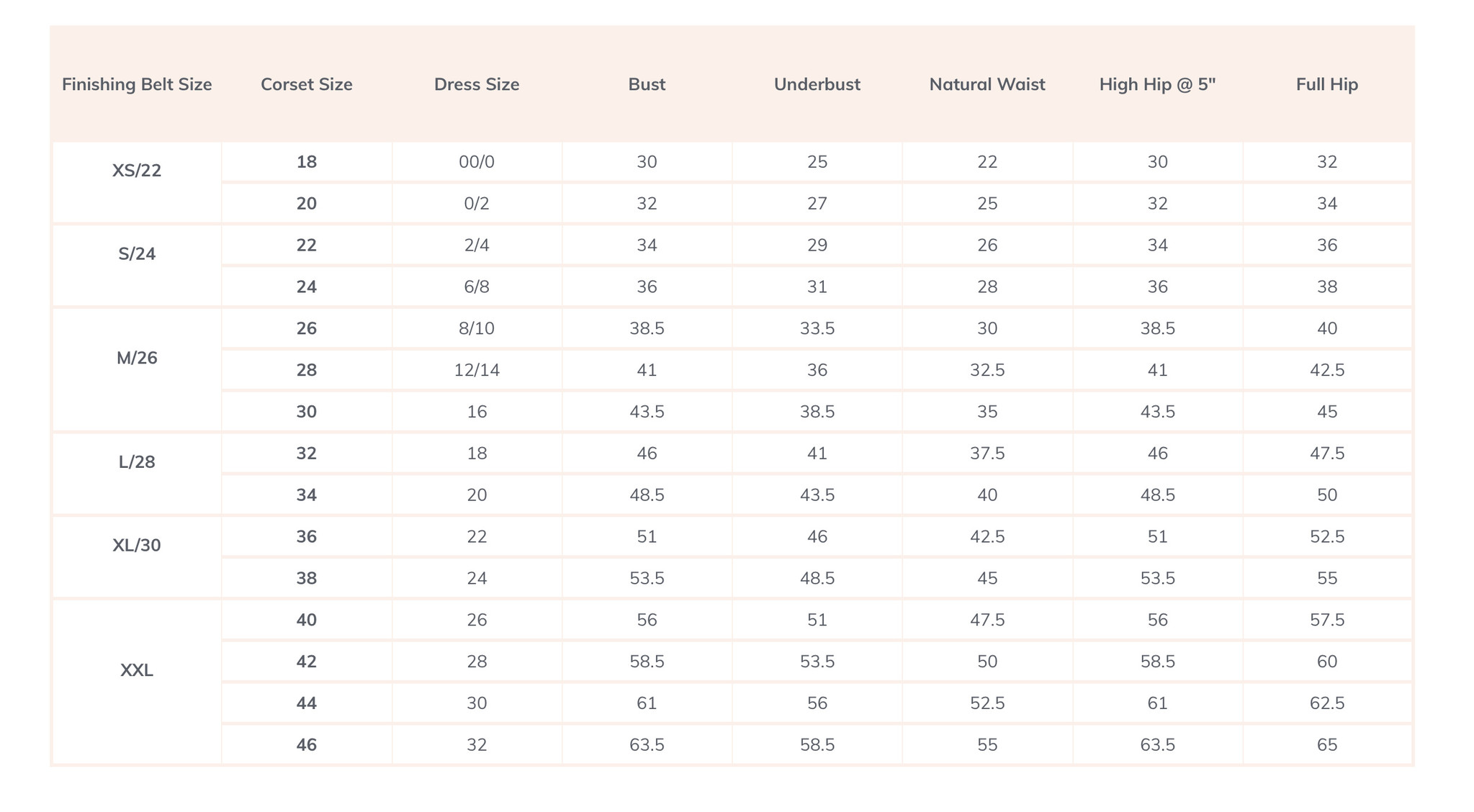 5 stars based on 1 reviews Add your review (subject to approval)
Most recent reviews
31-12-2022 03:14

Joan Berger

I bought this as a second, more as a dressy corset, and I love the looks I get in it! It's classy, elegant, and is an attention grabber...Once again, Carynn and DG got it PERFECT!!
Product Tags