Limited Edition Fawn & Blush Dot Broche with Bullets and Antique Brass Busk Eden 30
This Eden comes in limited edition fawn and blush dot broche, with bullets, low-profile petersham ribbon binding, and an antique brass busk. Size 30, suitable for a natural waist of around 36". The Eden is our newest and curviest standard fit silhouette!
Colors may differ slightly than what is shown; while we try our best to represent each fabric appropriately, different color balances on digital screens can alter the appearance. 
In-stock standard fit corsets will be shipped on the next business day after your order is placed. If your desired corset is not in-stock, we will notify you, and your corset will be Made to Order. To personalize the fabrication or details on a made-to-order corset, email us!
Based on current demand, the turnaround for Made to Order corsets without personalization is up to 6 weeks, or 8 weeks for leather corsets, Invisibles construction and Personalized Design. Estimated turnarounds do not include shipping time.
For a text version of our size chart, please visit this page on a laptop, tablet or other large screen.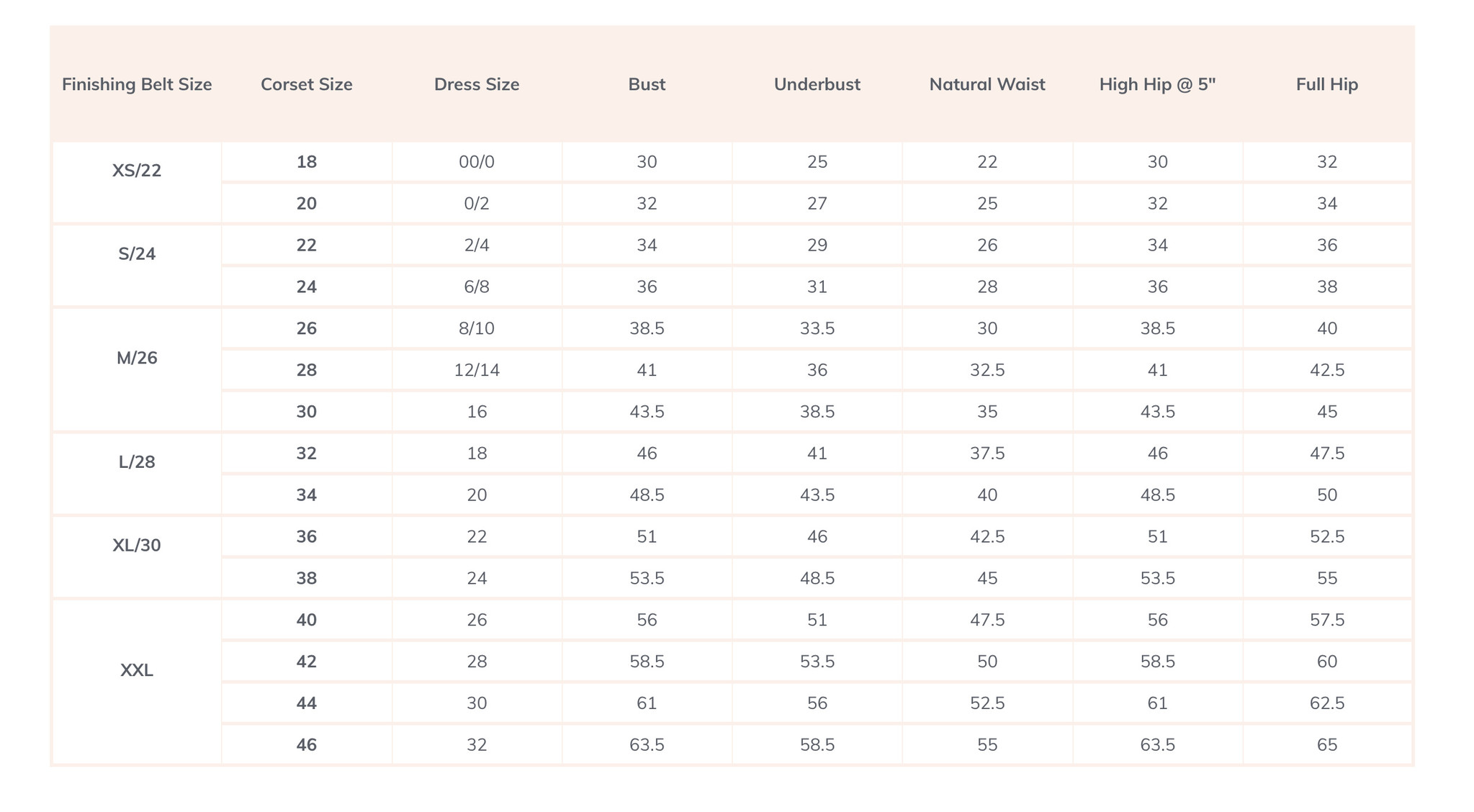 Product Tags